Gusto was developed to provide research-based guidance for the design of scientific and evidence-based communications materials around climate impacts and solutions.
http://coclimate.github.io/Gusto/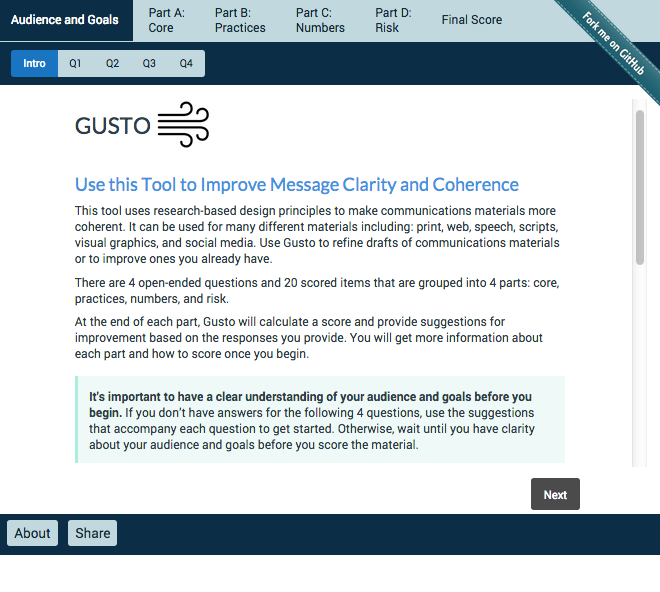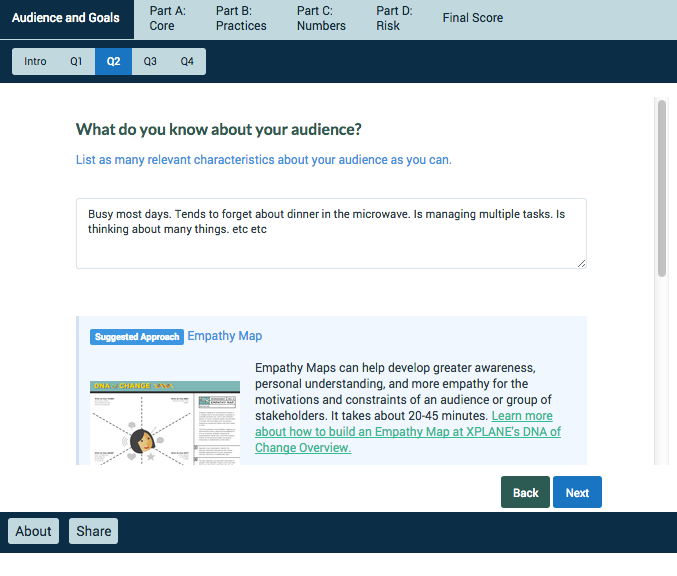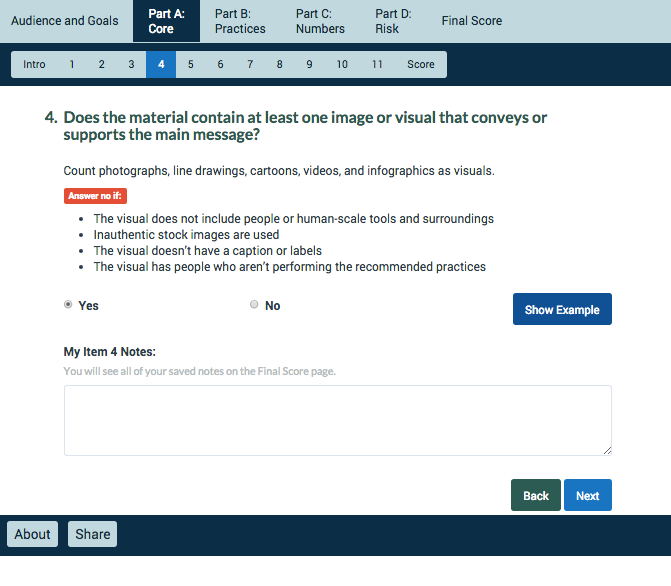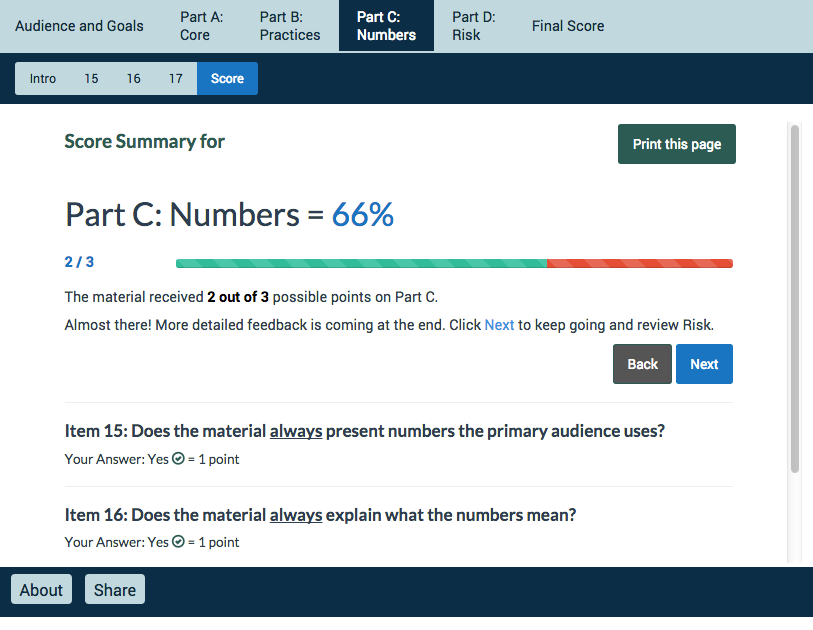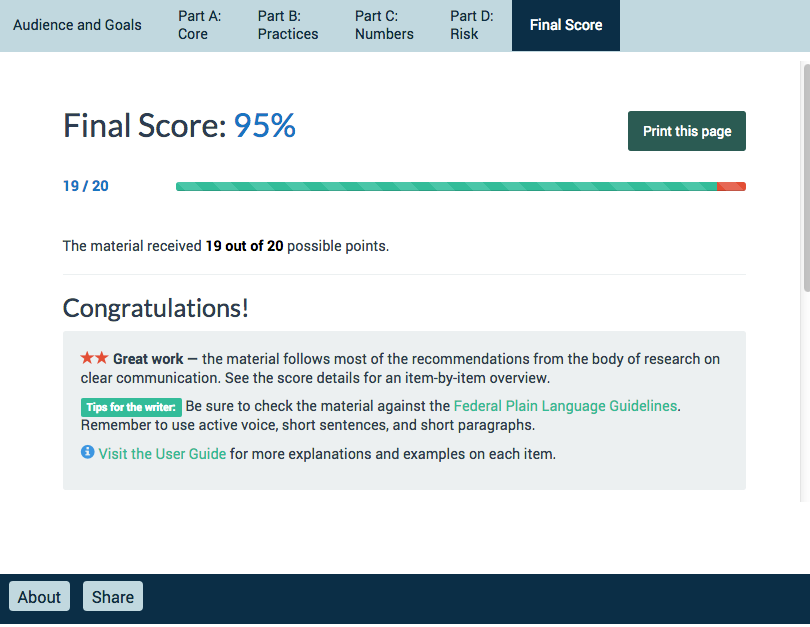 The tool was forked and redesigned using the public domain source code from the Center for Disease Control's (CDC) Clear Communications Index which was developed by the Office of the Associate Director for Communication. This tool builds on the CDC's work and provides examples tailored to climate change solutions, emergency preparedness, and climate impacts to public health.
Source code: https://github.com/CoClimate/Gusto
Questions / Script: https://docs.google.com/document/d/1rCutN7P_2PxkNje9cKMOUlkFsa7ieWegvjZs9mNxJ5w/edit